City Hotel Zurich in perfect location
Discover Zurich
Spend unforgettable days in Zurich: Sheraton Zurich Neues Schloss Hotel is ideally located next to Lake Zurich and right in the financial and business district. Start your day without hassle in the heart of Zurich and conveniently discover the best locations for sightseeing and shopping just around the corner. Be inspired by our city tips and ask our employees for their personal recommendations. We are happy to share our favorite places with you!
Best of Zurich
Top 5 Must-Sees
Bahnhofsstrasse & Paradeplatz

Old town Zurich including Grossmünster




Lake Zurich & promenade (River cruise)

Limmatquai

Lindenhof
The perfect alternatives
Uetliberg
Zoo Zurich
Zurich West with Viadukt
Sechseläutenplatz
Langstrasse
Cultural Highlights
Kunsthaus Zurich
Swiss National Museum
Museum Rietberg
Museum für Gestaltung Schaudepot
FIFA World Football Museum
Explore the city in all its beautiful facets
Hotel Location and Arrival
We are situated in the heart of Zurich - just a short walk to the famous Paradeplatz. Spend a weekend together with friends or family and become an insider with our city tips:
What's Nearby
How To Get Here
Unable to find directions, please try again.
Zurich Insider Tips
Tip #1
MUSEUM OF THE SAMMLUNG E.G. BÜHRLE FOUNDATION
Emil Georg Bührle (1890-1956) was an industrial entrepreneur. Having spent his life in Zurich, he collected many unique artworks from some of the most important European painters from Bonnard to De Witte. Bührle bought most of his collection between 1951 and 1956 and made it revolve mainly around the French Impressionism and Post-Impressionism. Following his death, his wife and children founded the Stiftung Sammlung E.G. Bührle and gave its museum a fifth of the entire collection, which is being exhibited in a renovated villa from 1886.
Tip #2
LINDENHOF PARK AND MONUMENT
The Lindenhof is an oasis in the middle of Zurich that offers its visitors a peaceful space and a wonderful view over the city's rooftops. Share unforgettable moments with friends and family, relaxing or indulging into playing games. A hot spot for chess lovers, the Lindenhof is also a place for romantics and passionates of history: in the 4th century it hosted a Roman fort for protection against the Alemanni, while in the 9th century the nephew of Charlemagne built the royal residence where the oath on the constitution of the Helvetic Republic was sworn in 1798.
Tip #3
SWISS NATIONAL MUSEUM
Right in the Old City District of Zurich, very close to the main train station, arises the Swiss National Museum (Landesmuseum), one of the most important art museums of cultural history. Built around 1898, the museum's impressive building reflects the French Renaissance style, featuring dozens of towers, courts and an astonishing park. The museum exhibits gothic art, chivalry, wooden sculptures, panel paintings and carved altars. A number of temporary exhibitions are also featured continuously.
Tip #4
STERNEN GRILL AT THE BELLEVUE
People's favorite of St. Gallen in the heart of Zurich. The Sternen Grill impresses with a superb Brawurst, juicy and tasty as it should and accompanied by a crunchy bread bun, or "Bürli" how the locals call it. It is especially recommended to try their homemade mustard, an absolute must for those with a soft spot for the devilishly strong. A top choice by celebrities and locals alike, the take-away opened in 1963 and recently added a seating area on the first floor, where a selection of grill-based dishes are offered alongside the traditional Bratwurst.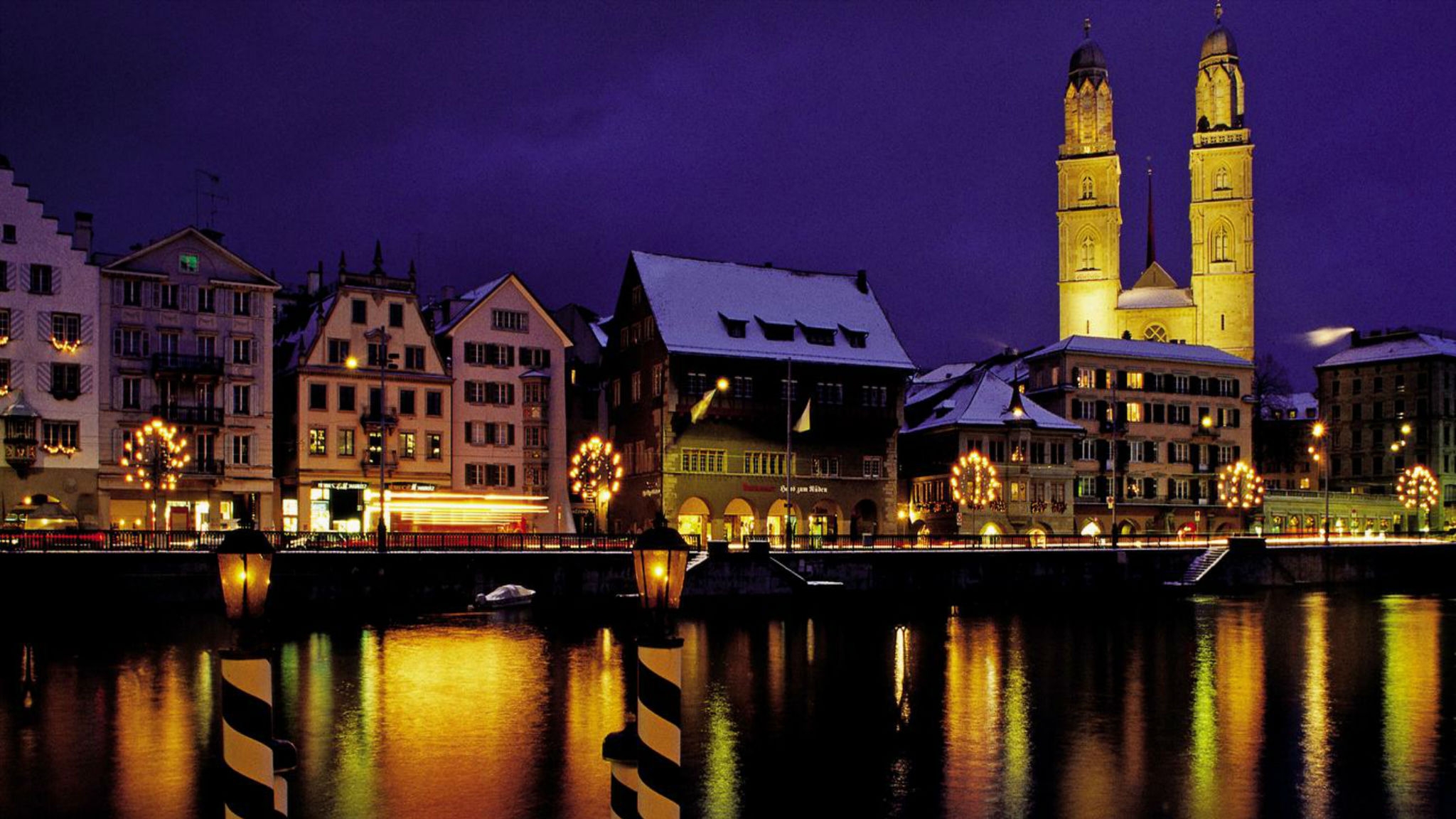 ---
Discover Zurich with the ZurichCARD
With the ZurichCARD you enjoy free entrance to over 40 museums and excursions like the Botanical Garden, the Chinese Garden, the Kunsthaus Zurich, the Succulent Plant Collection and many more. All public transfers like tram, bus, boat and train in the Zurich area are included as well. This package entails:
Lodging in a room category of your choice
Nutritious breakfast buffet
One ZurichCARD per person:

unlimited travel by tram, bus, rail, boat and cable car;

free entrance to over 40 museums; discounts at various attractions, shops and restaurants


Book now starting at CHF 253 per night
Terms & Conditions
© 2018 Marriott International, Inc.