Your Swiss restaurant in Zurich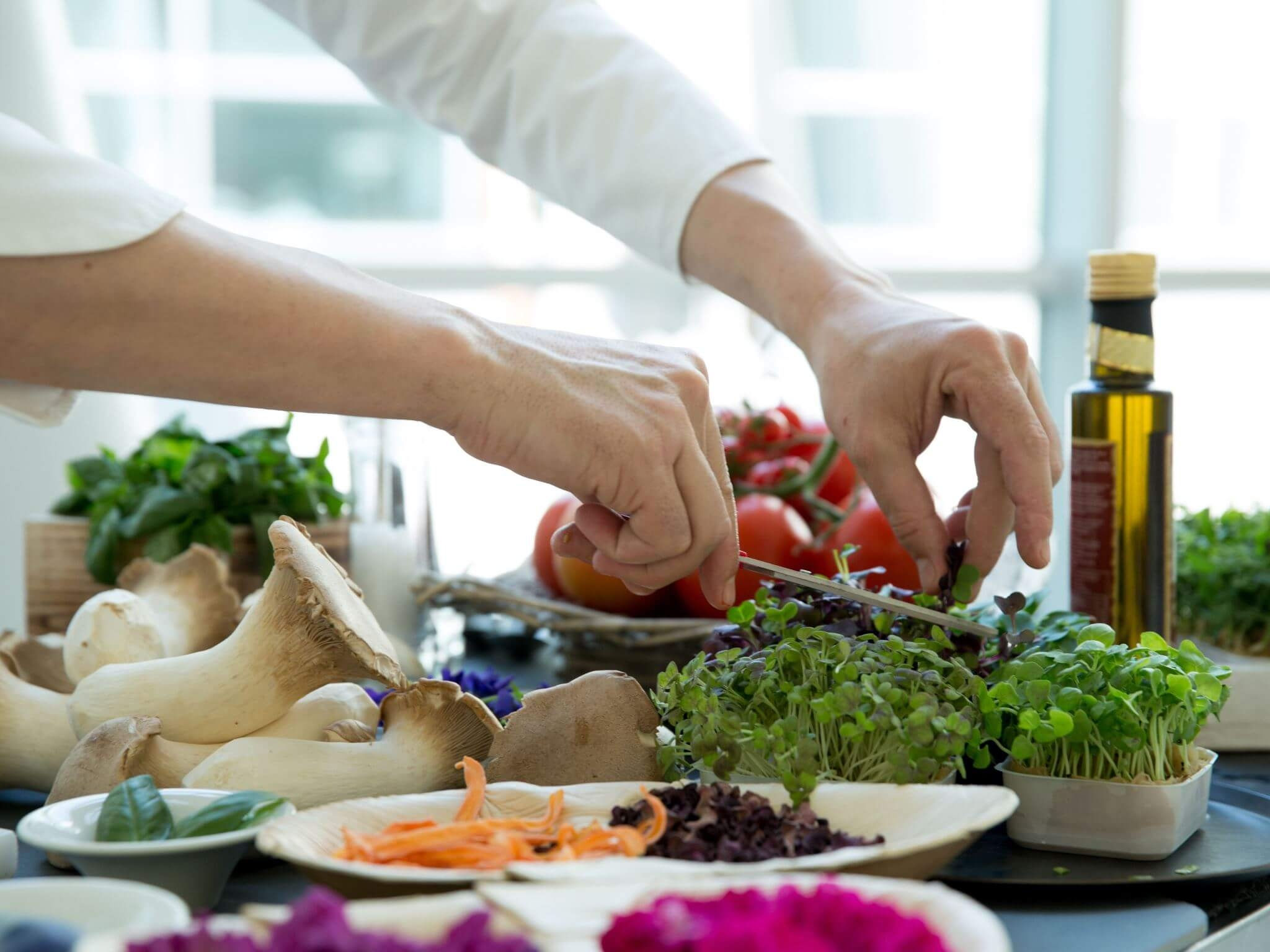 Authentic Swiss Cuisine Reinterpreted

From opulent set menus to small snacks: at the Sheraton Neues Schloss Hotel Zurich, enjoy Swiss cuisine at our restaurant "Le Jardin Suisse" with its fresh produce and gourmet cuisine prepared with local ingredients. Let the evening fade away in relaxation and enjoy the pleasant atmosphere in the lobby bar. Savour Swiss cuisine in the heart of Zurich.
All restaurant guests enjoy 3 hours free on-site parking! For reservations and special requests please feel free to contact us via phone
+41 44 286 94 00 or email neuesschlosszuerich@sheraton.com
From 18th September until 23th October the restaurant will be renovated. During this time lunch and dinner will not be served. We will still offer breakfast, roomservice and a small selection of dishes. The hotel bar will also be opened. Thank you for your understanding.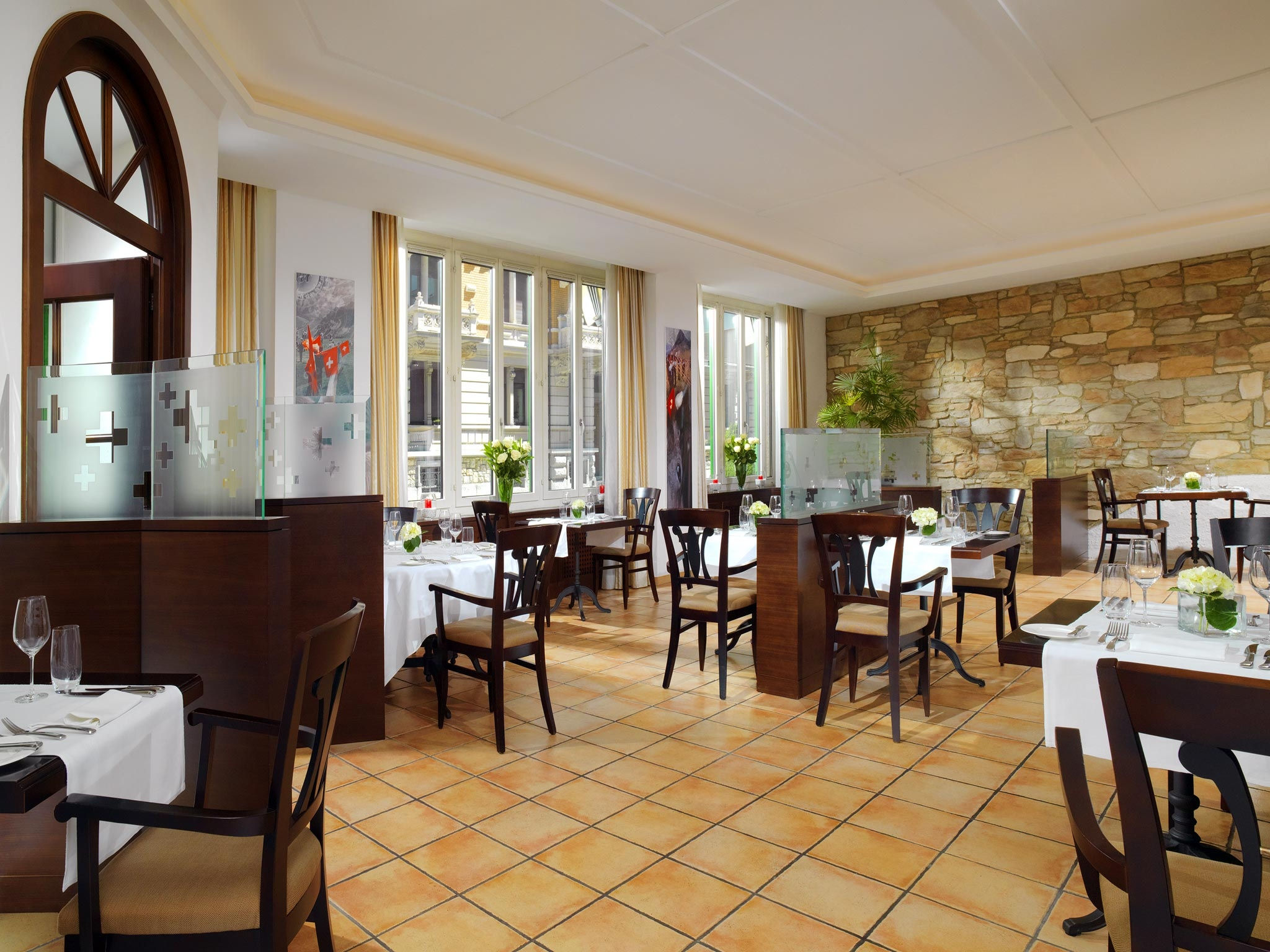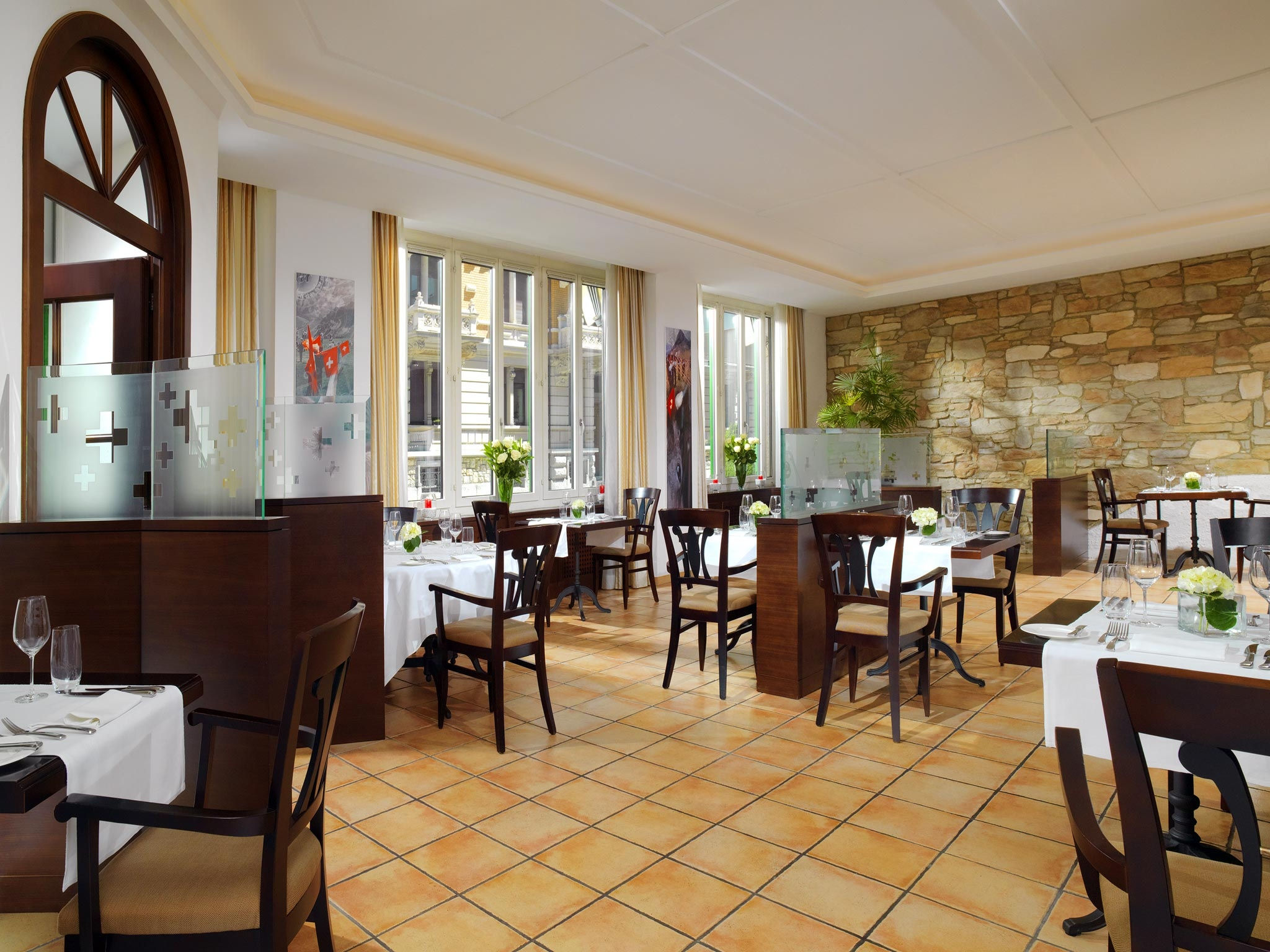 Restaurant Le Jardin Suisse
Our restaurant in the center of Zurich is a treat for fans of Swiss cuisine and local ingredients. In comfortable surroundings guests can choose from the varied set menus for lunch and dinner, and enjoy the perfect business lunch, a small snack or the seasonal dish of their choice.
Zürcher Geschnetzeltes (Zurich style meat ragout) is the specialty of the house. A varied bread basket with your choice of either alpine butter or olive oil is served along with all our set menus.
Please note: From 24th July - 11th August the restaurant will be closed at Lunch time.
Opening Hours
Monday:
6:30 – 11:00 AM

Tuesday to Friday:
6:30 – 11:00 AM & 5:30 - 10:00 PM

Saturday & Sunday:
7:00 AM - 12:00 PM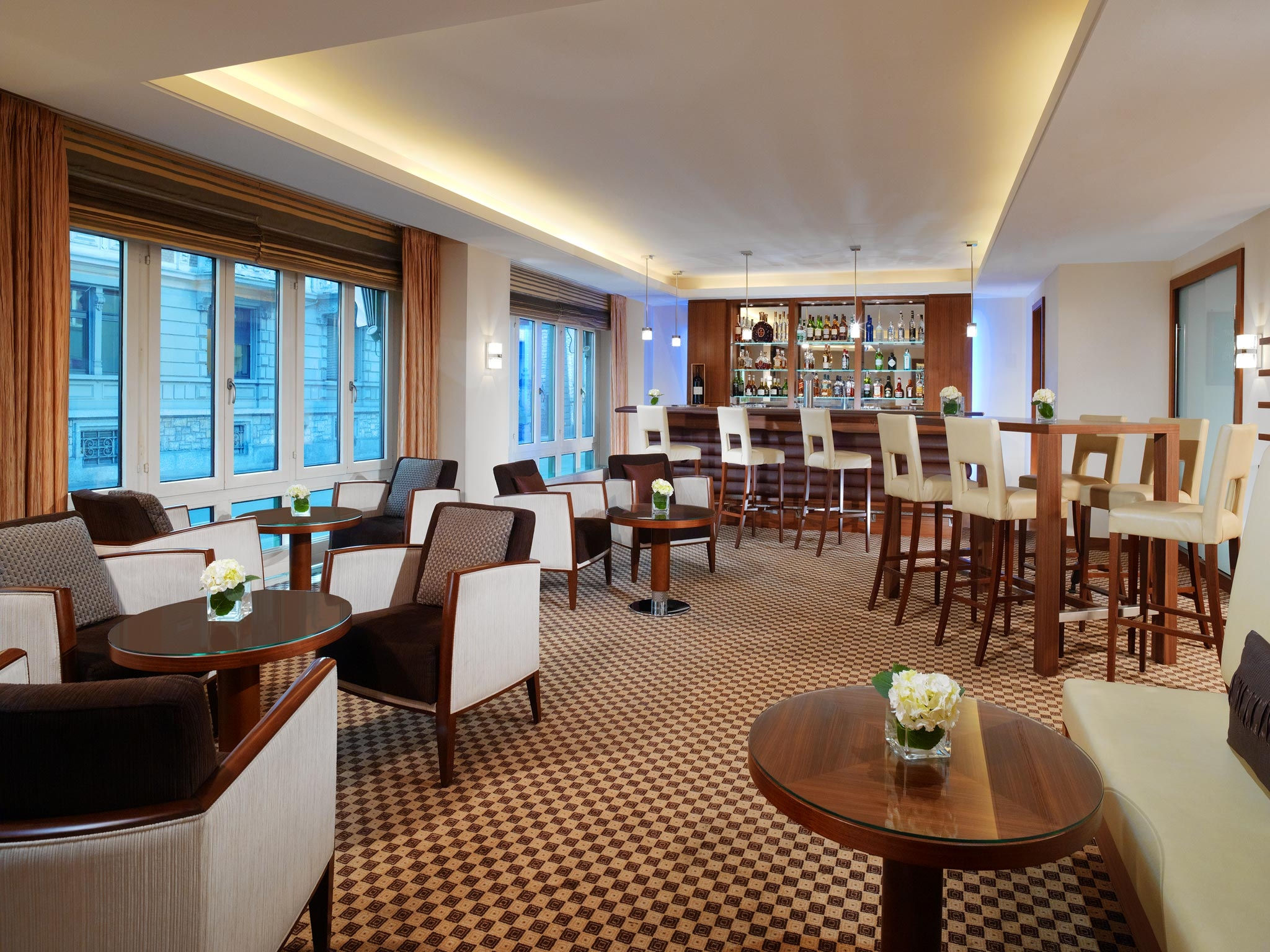 The Lobby Bar
Our lobby bar and afterwork area is perfect for a refreshing drink after a long day of work. Set right at the heart of Zurich's central shopping and business area, the lobby bar is a great place to bring friends, colleagues or business partners.
Opening Hours
Daily: 11:00 AM – 12:00 PM (Kitchen closes at 11:30 PM)
Restaurant Menu's
Weekly Lunch Menu
Enjoy your business lunch at Le Jardin Suisse! We have a weekly changing menu and rely on fresh ingredients from the region. We are looking forward welcoming you!
10% Discount for SPG Members
Our highlight for members of Starwood Preferred Guest® only: now you save 10% on all delicacies at the Restaurant Le Jardin Suisse (only dinner). Simply show your member card to our restaurant staff. Not yet an SPG member? Sign up now!